Women Employed in Cannabis  (WEIC) , a community of women working in Cannabis, Hemp, CBD, and Psychedelics has joined forces with The Panther Group, an organization and ecosystem accelerating cannabis business performance.
WEIC's members are executives, entrepreneurs, professionals, politicians, activists, influencers, and community leaders.  Together they share resources, provide support, and build networks around the world with women who are part of a movement to create an inclusive, diverse, and equitable cannabis industry.
The Panther Group and its founders have been investing and operating in the legal cannabis industry since 2014.  It has grown from solely a venture capital organization to a full advisory firm.
Kyra Reed, who founded WEIC three years ago with the sole purpose of supporting women in the cannabis industry, now joins The Panther Group team full time. She explains that according to the Harvard Business Review (2020), only 2.3% of funding went to startups lead by women.  This gender inequality is a systemic problem that is reflected in almost every industry.  The unlikely union of a community-based group such as WEIC and a capital advisor such as The Panther Group speaks to the innovative nature of the cannabis industry.
She says, "We are coming together to tackle a problem that most other industries have not.  Even at a time when our industry is fiscally challenged, our new relationship with The Panther Group opens up so many options for our mission.  They are the gateway for our members and other women who are looking for growth marketing, business improvement and capital raising solutions. The Panther Ecosystem is an amazing tool  that helps companies forge critical connections with other businesses and investors. We are so pleased to ink this alliance to benefit both of our organizations."
WEIC brings tens of thousands of women engaged in the cannabis sector to The Panther Group's platform.  Reed says the women-centric organization  is thrilled to have access to a roadmap to funding. Within the Panther Group ecosystem, women will also be able to align with a mentoring program to get them support on the pitching experience.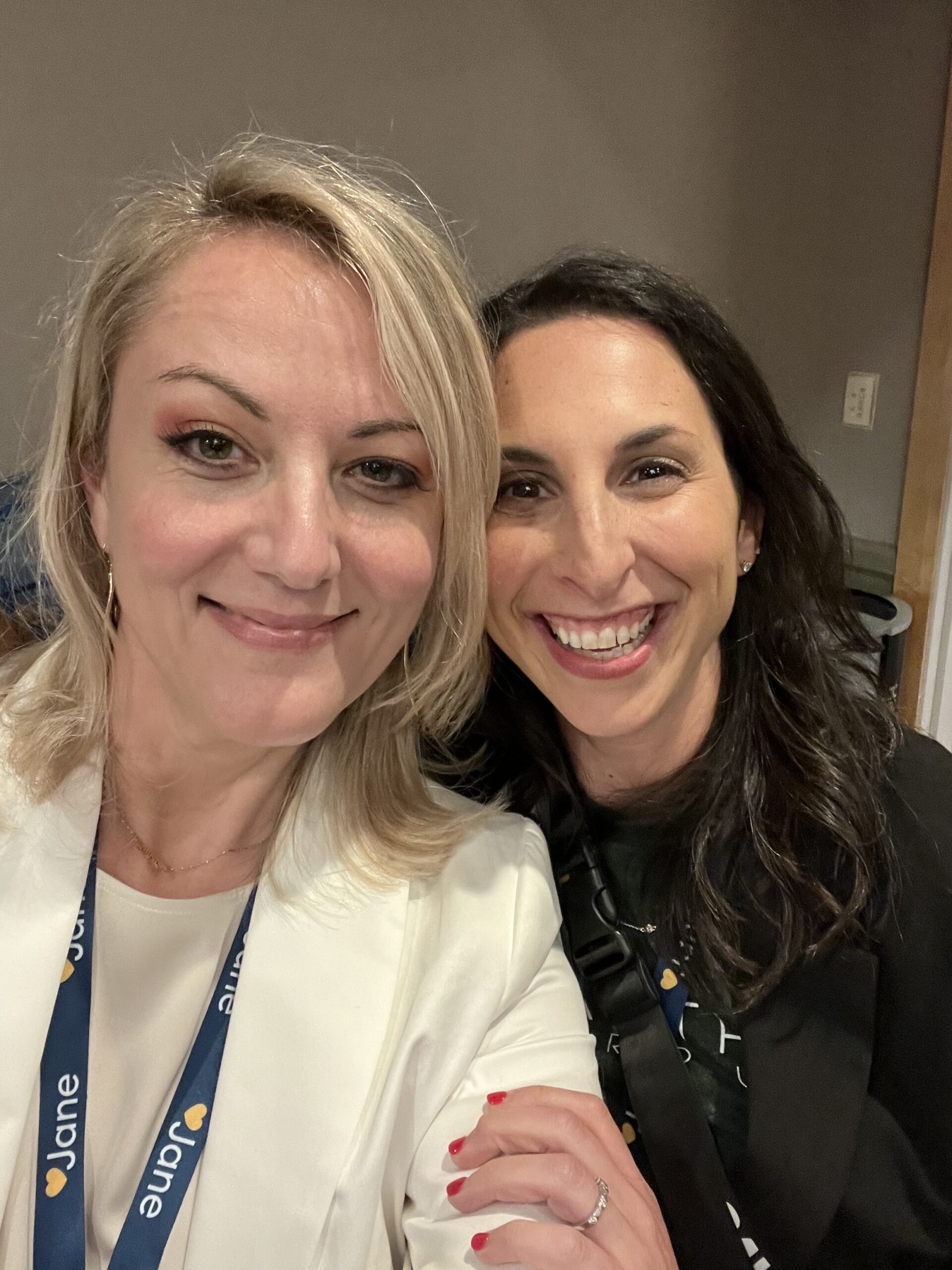 Kyra Reed (WEiC Founder) & Erica Gal (Client Success Manager at The Panther Group)
Erica Gal, Client Success Manager at The Panther Group, said "I knew that Kyra had her finger on the pulse of women in the industry after listening to one of her podcasts. She is not scared to ask the tough questions in order to bring light to many women working in the cannabis industry. Her devotion to WEIC and motivation to move the needle for women by helping each woman was something we had to be a part of."
Jordan Tritt, CEO & Co-Founder of The Panther Group, concurred. "Panther saw an opportunity to help a majorly underserved segment of the market: women owned and led businesses. We are tailoring our process to address the unique challenges women face getting funded. We are focused on providing resources to help women entrepreneurs like the Roadmap to Funding, and a mentoring program set to start in the spring. Kyra has built a robust network of female entrepreneurs and combining our resources, we have built a pipeline of potential female investors and mentors who can provide guidance and advice to women."
The new entity will be referred to as Women Employed in Cannabis, Powered by The Panther Group.
About Women Employed in Cannabis
At the heart of WEIC we are a community of women working in cannabis.  We are a safe place for all women working in cannabis to participate, together, in the mission of creating a fair, just and equitable industry.