NEWS + STUDIES FROM OUR ECOSYSTEM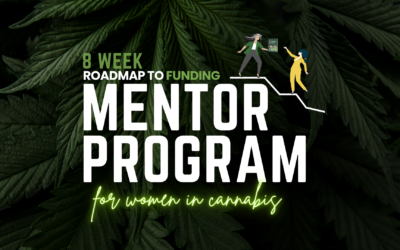 The Panther Group and Women Employed in Cannabis (WEIC) are proud to announce the launch of the Roadmap to Funding Mentor Program for women in cannabis. This 8 week groundbreaking initiative is aimed at empowering women in the cannabis industry by providing them with the necessary resources, guidance, and support to embark on their funding journey.
The program connects aspiring women with experienced mentors who can provide them with the knowledge and confidence they need to successfully navigate the complex world of cannabis financing. With the help of these mentors, participants will be able to explore funding options, understand the required financial documents, develop a winning pitch and what a successful pitch deck looks like.
read more
OUR NETWORK IS OUR CURRENCY
 Join the Panther

Ecosystem
When you subscribe to join the Panther Ecosystem you'll receive access to the latest deals in our network, updates on cannabis industry news, webinars, and more educational resources for investors.