Able, an Atlanta-based clinic specializing in pelvic floor therapy for people of all genders, had the vision to elevate its brand and deepen its commitment to pelvic health and sexual wellness.
Founded in 2016 by Dr. Adina Leifer, PT DPT, PRPC, Able is on a mission to eliminate the stigma around pelvic health in a world where 23% of women, and an untold number of men, suffer from pelvic disorders—a problem Able says ''can usually be solved with the proper pelvic floor care regimen.'' The goal: develop, and launch, a signature CBD lubricant designed to enhance sexual pleasure potential for Able patients and people with pelvic health issues around the world.
The challenge: with limited access to the right kinds of connections, Able was struggling to find a trustworthy and seasoned manufacturing partner in the CBD space to help them navigate their first foray into product development.  The solution: Utilizing Strategic Business Advisory from their agency the Panther Group, Able explored Panther's dynamic ecosystem of 28K + connections in the cannabis space from across more than 20 industry sectors. The result: In just a few short weeks, Panther finally found the perfect match for Able to meet their needs. 
Understanding What's at Stake
Before we stepped in to assist, Able was searching for over six months when they hit a dead end. The issue wasn't that there were too few options, but that there were too many and that no matter who Able talked to, no one seemed to possess all the criteria needed to bring the vision to life.  So for us, it was vital to understand the breadth of what the company is really trying to achieve and what's at stake for Able if they partner with an unsuitable manufacturer. Because ultimately, it isn't just another wellness brand making a play for the CBD industry. Able is a reputable full-time clinic with actual patients who rely on the company for its expertise when making very important health decisions. Aligning with the wrong partner could not only cost them time, money, and momentum, but also their reputation with patients should there be an issue with the product—which in turn could adversely affect the success of their practice, and their ability to offer specialized physical therapy services.
Keeping all of this in mind, we decided to take a more granular approach to find potential prospects from our Ecosystem to match Able with. 
Quality Over Quantity: Connecting Women in Cannabis Across the Panther Ecosystem
One of the key pieces of criteria important to Able was to connect with a manufacturer who has an impeccable track record of producing clean CBD products, access to distribution channels, creative support, and a solid understanding of the various state laws around CBD and product testing. But they also wanted to work with a partner who values integrity, exalts inclusivity, and truly understands Able's vision and mission. Initially, we found many options that were adequate fits from across our vast network. Still, we were sensitive to the fact that the task at hand demanded a quality over quantity mindset. This is why we focused our efforts on finding another tight-knit women-owned company to match Able with. A few weeks into our search, we found Shake Brands Corp—a Southern-based cannabis branding, research, and development company with a focus on licensing, manufacturing, and retail distribution in the health and wellness space.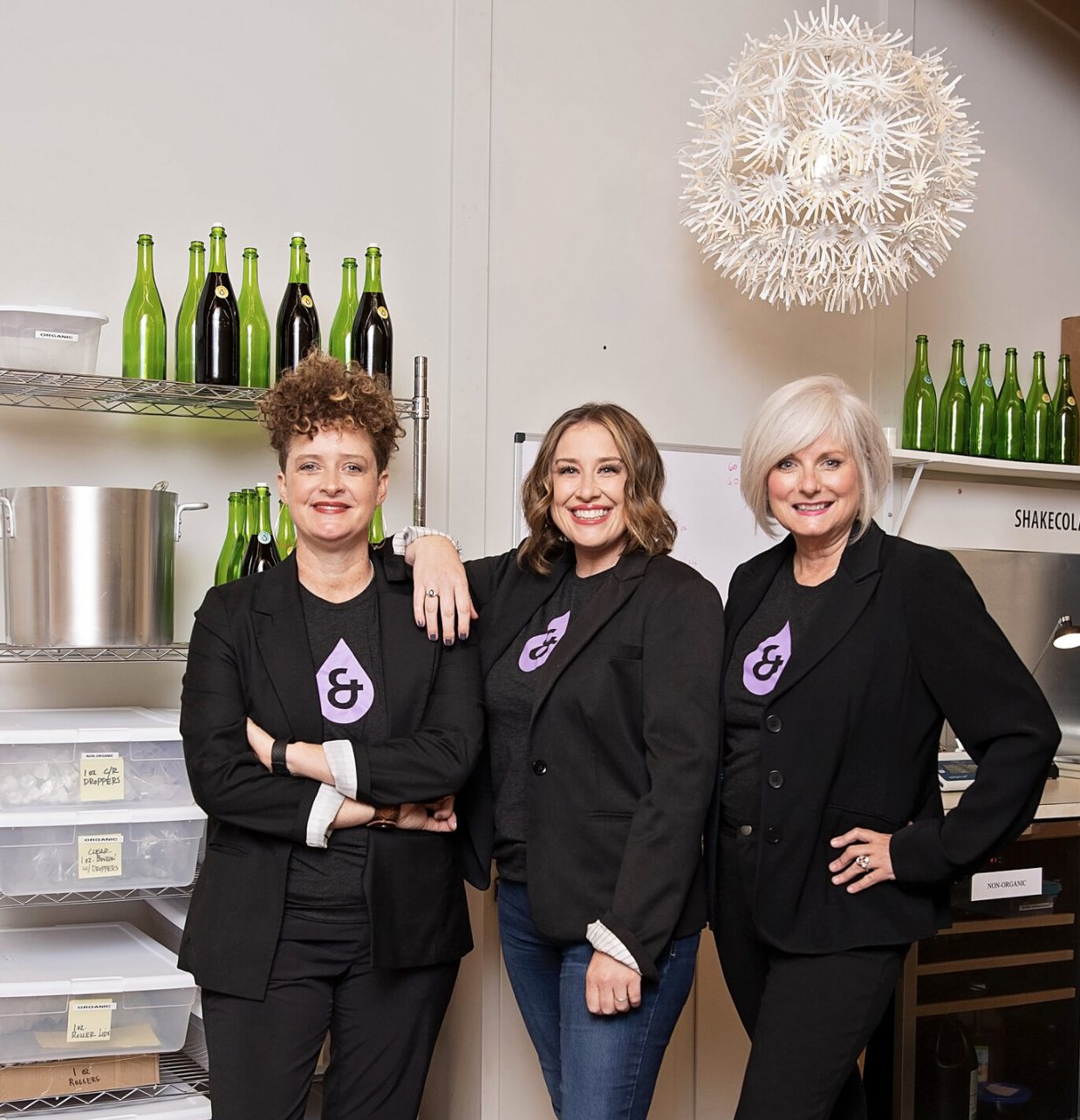 How did Shake stand out from dozens of potential manufacturers from our Ecosystem? In addition to being women-owned, Able was impressed by the way the team at Shake demonstrated their commitment to quality and how they have helped brands craft iconic CBD products.  Now, Able and Shake are in the process of actively working together to develop the world's first pelvic-floor centric CBD lubricant designed by a medical professional specifically for people with pelvic health issues.  Plus, we now work with Shake on B2B Lead Generation as they work to forge new connections with other companies in the cannabis industry from our Ecosystem and beyond.