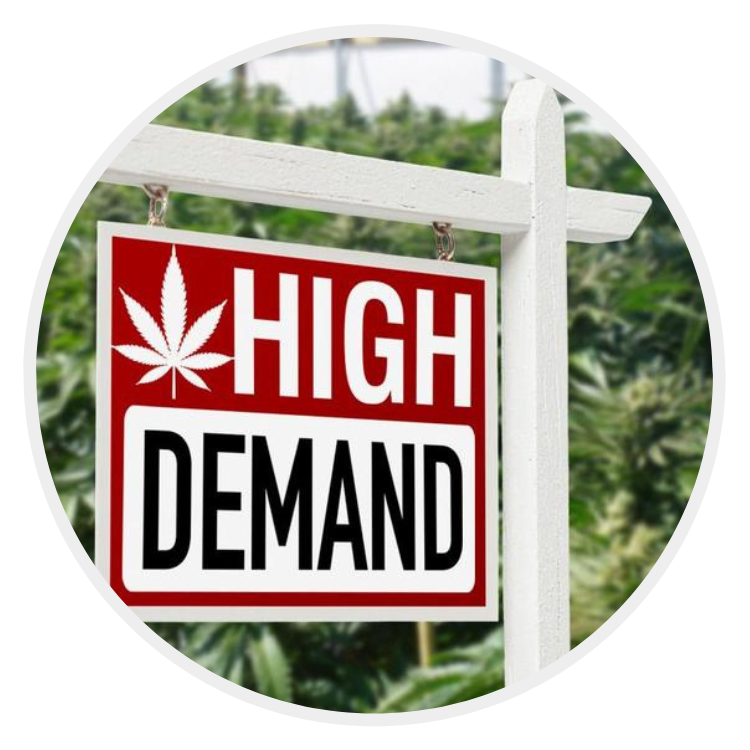 Panther Group is a leading cannabis VC firm, successfully de-risking cannabis investments since 2014, delivering venture returns with significantly lower mortality rates. We have co-invested with hundreds of family offices, VCs and LPs in 50+ companies across 25+ subsectors. Cannabis Real Estate is a new investment offering for the Panther Group network, continuing our approach of maximizing risk adjusted returns and matching the specific profile of investors. 
Invest in:

Cannabis Real Estate
EXPECTED RETURNS
High single digit preferred returns and overall mid-teens to low twenties weighted average expected return
DIRECT REAL ESTATE ACQUISITION
Investors can purchase existing and fully licensed real estate with NNN lease tenant(s) resulting in immediate cash on cash return.
Purchase options are often built into the transaction, providing investors a predictable exit and yielding higher overall returns.
SALE LEASEBACK
Clients that are cash flowing plant touching cannabis operators (cultivation, manufacturing and retail) that are looking for expansion and working capital.
Current owner operators will sell the real estate for a negotiated purchase price while simultaneously entering into a NNN lease with the investor, allowing for immediate cash flow.
CAPITAL SOLUTIONS FOR EXISTING REAL ESTATE
Clients looking for creative solutions to secure short term and long term debt for growth or working capital.
Investors can provide a business that owns real estate and/or equipment with growth capital. The debt is secured and collateralized by the real estate, yielding high risk-adjusted returns.
Invest in:

Real Estate Investment Trust (REIT)
EXPECTED RETURNS
High single digit preferred returns and overall mid-teens weighted average expected return
A REIT owns, operates, or finances income-generating real estate. REITs can either be publicly traded or privately held. Cannabis REITs primarily serve two functions:
1
Investing in cannabis zoned real estate and offering NNN leases to cannabis tenants
2
Sale-leaseback as a form of debt (significantly in demand in the cannabis space currently)