We are excited to unveil the Panther Partner Program, a groundbreaking referral initiative aimed at connecting your clients with a comprehensive suite of merchant banking and advisory services specifically tailored to fuel their growth within the cannabis industry.
As a Panther Partner you're not just entering into a professional alliance – you're joining our ever-growing community. We aim to build relationships that are meaningful, rewarding, and long-lasting. Our program isn't simply a conduit for referrals; it's an ecosystem designed to nurture and support the growth of our clients and partners. We take immense pride in the quality and reach of our ecosystem, not only for its capability as a powerful network, but also for the incredible talent and resources it provides.
How It Works
When you send a referral our way, someone from our team will reach out and, if its a fit, send a proposal. If your lead closes, we'll pay you a commission, based on your Partner Tier, for any services, for as long as we work with the client.
Each tier offers varying degrees of participation and benefits. The higher your tier, the more access you gain to our ecosystem of services. We also take the initiative to promote your services within our community, creating a reciprocal partnership that's beneficial for all.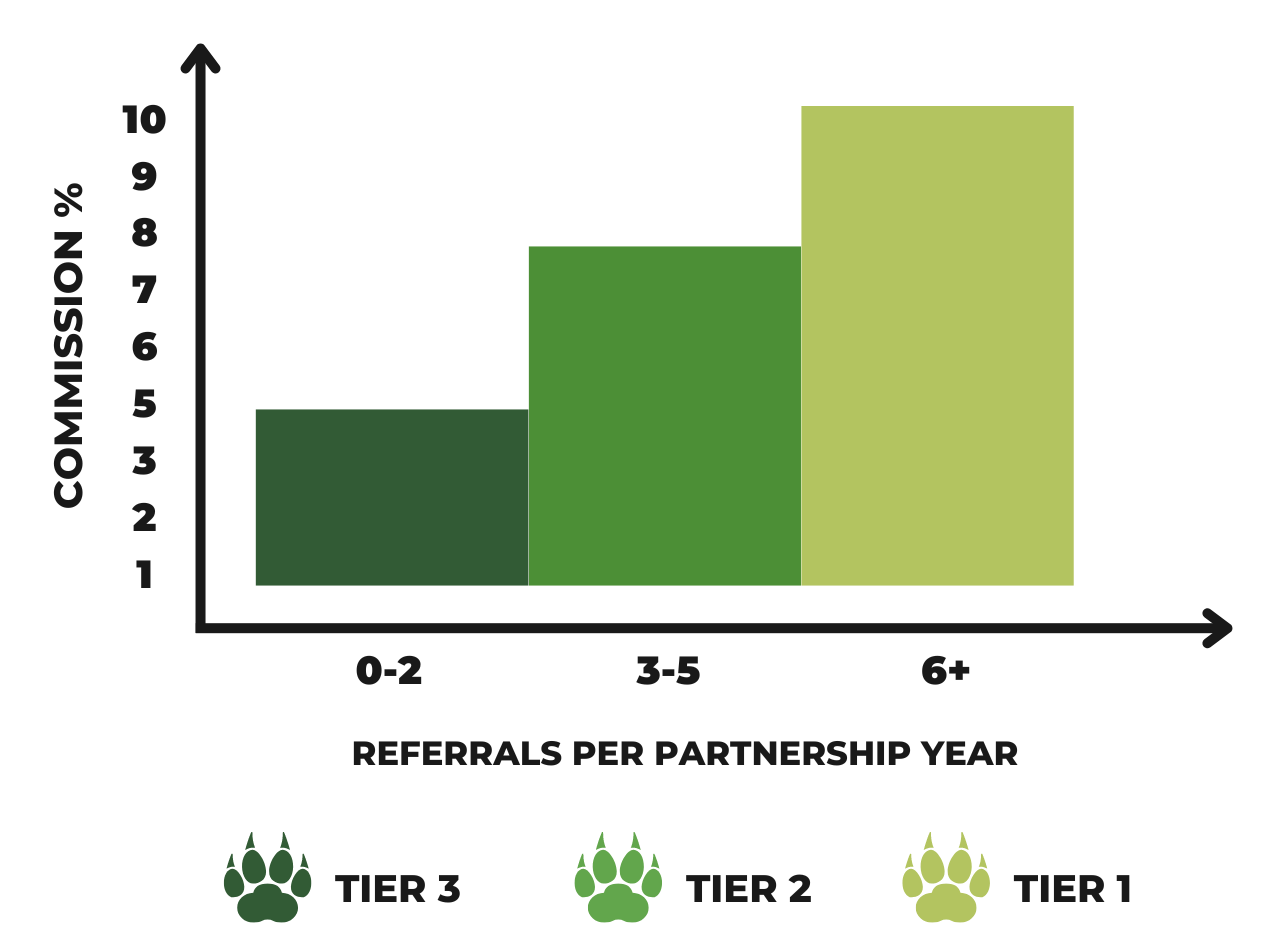 Grow with Us:
Beyond the monetary benefits of the program, we want you to feel absolutely confident and comfortable when you entrust your referrals to us. Our commitment to white-glove service is unwavering, and we consider it our duty to not just meet, but exceed your expectations.
We understand that for many entrepreneurs, growing and scaling a business can be overwhelming. That's why we don't just offer a service; we offer a partnership that guides and supports them every step of the way. You and your referrals will always find a helping hand and a patient guide in our team. After all, we're not just about business – we're about people, relationships, and shared growth.
Through the program, you gain access to an extensive network of support, resources, and training spearheaded by our incredible new Director of Partnerships, Kyra Reed! With her expertise and passion for building meaningful connections, we're confident that this program will thrive under her leadership.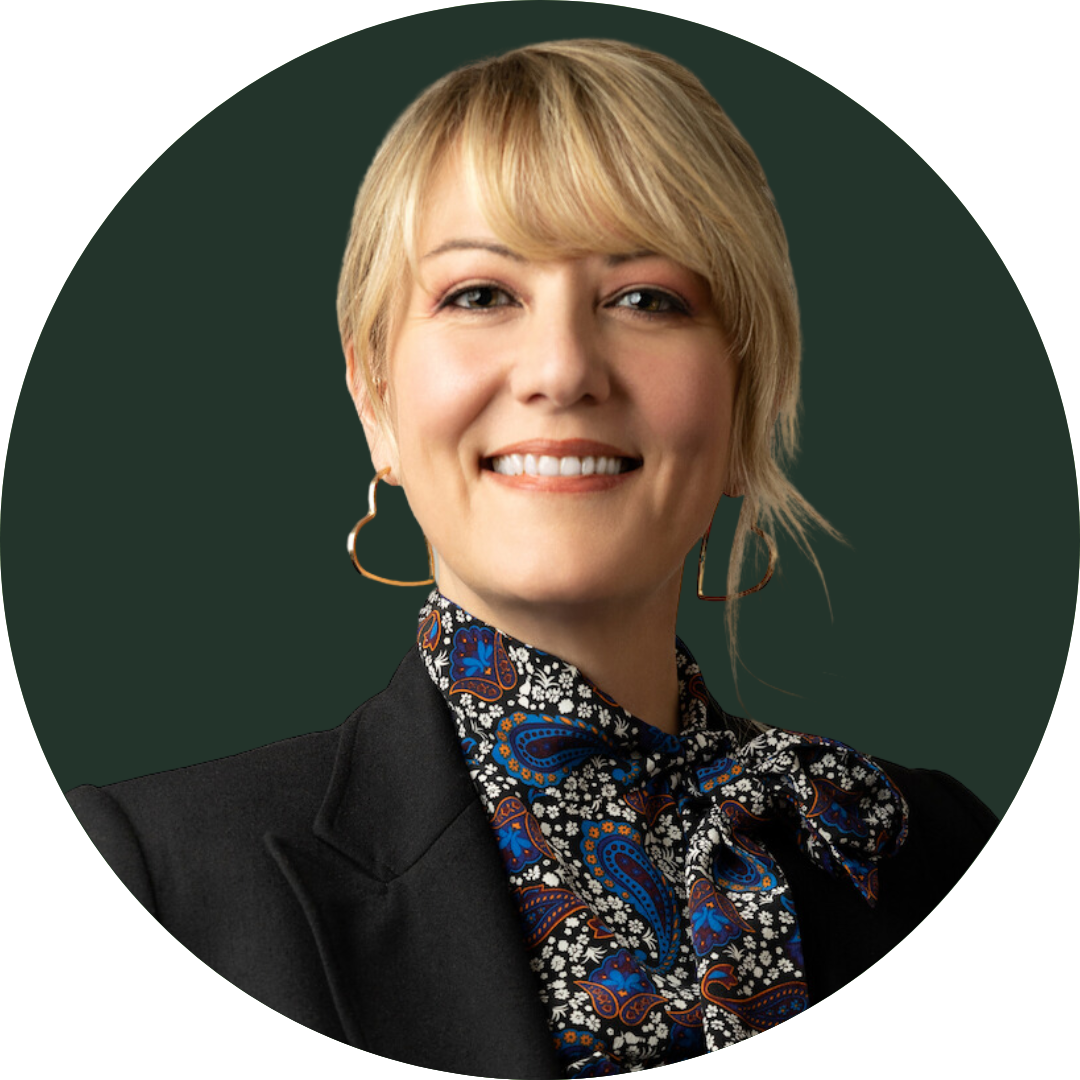 Kyra Reed
Director of Partnerships
Winner of the Women's Leadership Award for Activism from Green Market Report, Kyra Reed has established herself as a prominent advocate for women in the cannabis sector. In 2016, she launched Women Employed in Cannabis, the largest online community for women working in the industry. Kyra's exceptional ability to foster communities dates back to her influential work in revitalizing the legendary Sunset Strip in Los Angeles. Her accomplishments have garnered attention from notable publications such as The New York Times and Tech Crunch, while Entrepreneur Magazine dubbed her a "Social Media Pioneer," and Cannabis Business Times recognized her as one of the "Women Breaking the Grass Ceiling."
With the launch of the Panther Partner Program, we are committed to driving growth and success within the cannabis industry. Our program offers an array of services, resources, and training opportunities, ensuring that you and your clients are empowered every step of the way.
Please reach out to Kyra if you are interested in learning more about The Panther Partner Program: kyra@thepanthergroup.co