The Panther Group and Women Employed in Cannabis  (WEIC) are proud to announce the launch of the Roadmap to Funding Mentor Program for women in cannabis. This 8 week groundbreaking initiative is aimed at empowering women in the cannabis industry by providing them with the necessary resources, guidance, and support to embark on their funding journey.
The program connects aspiring women with experienced mentors who can provide them with the knowledge and confidence they need to successfully navigate the complex world of cannabis financing. With the help of these mentors, participants will be able to explore funding options, understand the required financial documents, develop a winning pitch and what a successful pitch deck looks like.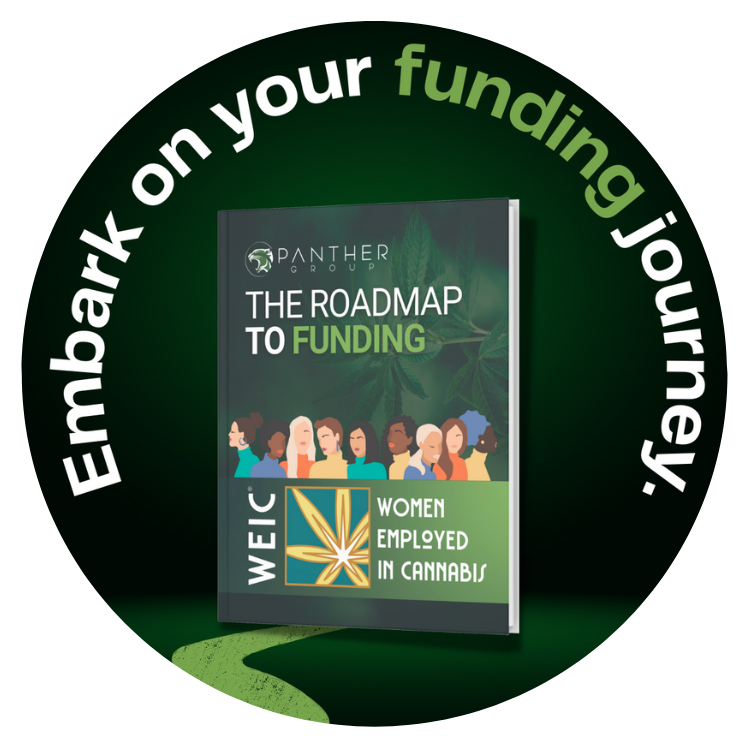 This virtual program will take participants through the steps in the Roadmap to Funding, a free ebook for women entrepreneurs in the cannabis industry. Each week they'll receive advice and guidance from a panel of women investors, entrepreneurs, and professionals who will provide insights and answer questions on the weekly topics. Additionally they will also receive assistance throughout the process in their cohorts. Each woman will be assigned a group and mentor that they'll meet with each week to work through the steps in the Roadmap to Funding. The final week of the program will be a group pitch contest. The winner will be added to the Panther Group deal sheet to be seen by their investor network.
Kyra Reed, Founder of WEIC states, "Our goal with the Mentor Program is to create a more equitable and inclusive industry by providing women-owned cannabis businesses with the support and resources they need to succeed. By focusing on funding, we can help address one of the biggest barriers women face in the industry and empower them to take control of their financial futures. We believe that by investing in women-owned cannabis businesses, we can create a more diverse, innovative, and sustainable industry for everyone".
The program begins June 7th, 2023, 25 seats are available and open to all women entrepreneurs who are looking to make their mark in the cannabis industry and who are seeking guidance and support in their funding journey.
For more information on the Mentor Program, visit: https://hopin.com/events/roadmaptofunding
About Women Employed in Cannabis
At the heart of WEIC we are a community of women working in cannabis. We are a safe place for all women working in cannabis to participate, together, in the mission of creating a fair, just and equitable industry.